BACK in the day, few would have conjured up, even in their darkest nightmares, what is considered "normal" within today's upside-down society. Indeed, the biggest craze is: boys can be girls and vice versa – biological facts, be damned. It makes no diff.
ALL of this twisted "normalization" – which has long been deemed a psychiatric disorder, namely, gender dysphoria – has been pushed to center stage, a litmus test of sorts. Yes, to be deemed a "worthy" human being, well, jump on board – or else!
AND if there are those whose response is: Calm Down, Woman!  Good luck with that. Trust, the kiddies are, will always be, the red line. You got that?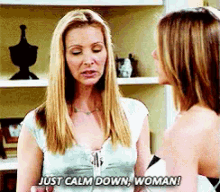 AS is said, there is a method to their madness. Consider:
IN a nutshell, as Bugs Bunny used to say: "That's All Folks!" Almost.