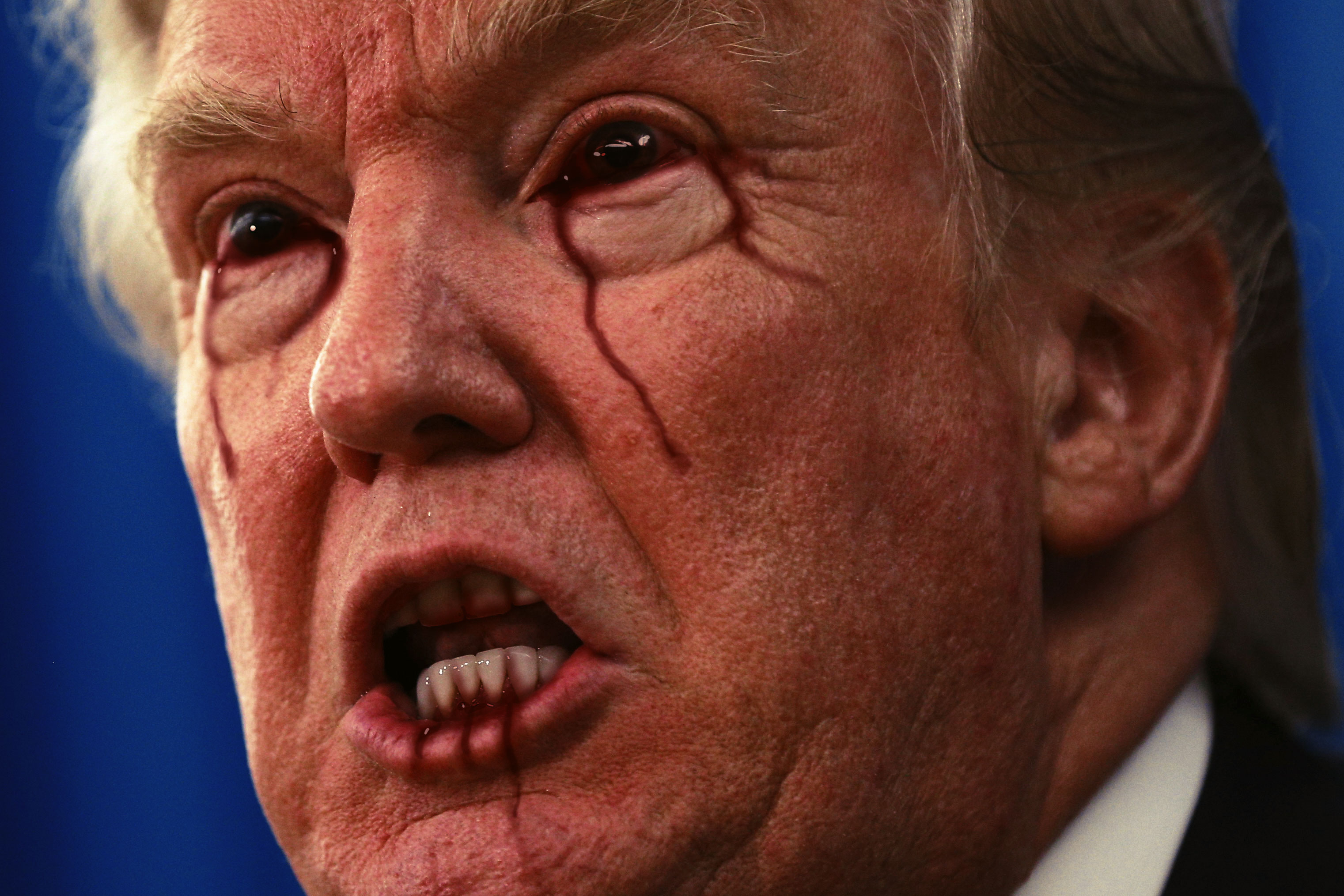 By Wolff Bachner, former Head Editor at Inquisitr.com
No matter whom you voted for in November 2016, Donald Trump is now the President. While his detractors make endless unproven allegations against Donald Trump on a regular basis, there has not been a single shred of verifiable, legally admissible evidence against him to date. The relentless campaign to prevent the Trump administration from governing is nothing less than an attempt to destroy the presidency by Donald Trump's sworn enemies from the Clinton camp, the political elite, and the Democrat party.
The President of the United States now has the best chance, however slim, that anyone has had in 65 years to finally end the Korean War, denuclearize North Korea, and bring a country full of suffering human beings back into the community of civilized nations.
While the people of North Korea eat grass and roots for their daily meal, the Democrat Party, Hillary Clinton, James Comey, John Brennan, and the endless parade of Liberal and Progressive partisan hacks are so blinded by their hatred of the President that they are willing to see the negotiations between the United States and North Korea go up in flames in order to sabotage or destroy Donald Trump.
If the Democrats, with their mindless legions of Trump haters and their army of drones in the mainstream media, had any ethical or moral standards whatsoever, they would allow the summit to take place in May and cease the relentless spectacle of wild accusations, libelous unproven conspiracy theories, cheap insults, badly written books, and frivolous lawsuits. They would let the Special Consul they claim to have so much faith in to do his work and put an end to their attempts to destroy the best chance for peace in Asia the world has seen since the Korean War.
Kim Jong Un and his advisers are paying close attention to every word spoken against President Trump by the Democrats, and you can be rest assured this will have a chilling effect on Trump's ability to negotiate from a position of strength. One would think that any opportunity to convince North Korea to end their nuclear weapons program would take precedence over screaming for Trump's head on every network, in every newspaper, and on every news website in the world; especially during the few remaining weeks before the summit.
But, as I have said before, the political left is quite willing to ruin the lives of every single American citizen in their quest to get Trump. It is obvious that the Democrats have no concern for the well-being of the American people. They would rather see this country's government cease to function as long as Trump is in office, even if he were proven beyond any shadow of a doubt to be absolutely innocent of every single charge and claim that has been made against him. The Democrats are so determined to crush the man who dared to prevent Queen Hillary from ascending to her "rightful" throne that they are quite willing to demolish America in the process.
The Democrat's partisan warfare is already destroying America. It could destroy the entire human race if we can't convince North Korea to give up their nuclear ambitions. The Democrats need to stop using the citizens of this nation as pawns in their Machiavellian scheme to destroy Trump and impose their Fascist agenda on each and every one of us. They are putting the future of our Constitutional Republic in grave jeopardy.
(With permission to post from Wolf Bachner)