Politics
White House, CNN Work With Sesame Street to Shill Covid Vax to Kids
The regime is working with Sesame Street to shill Big Pharma's experimental mRNA covid shots to children.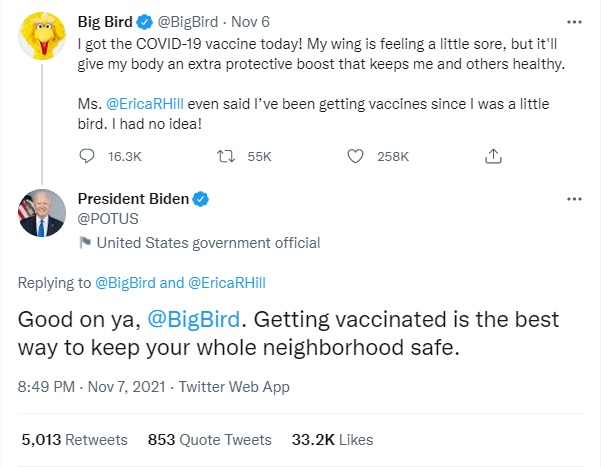 CNN on Saturday aired a special Sesame Street virtual town hall hosted by disgraced propagandist Dr Sanjay Gupta to shill the vax to kids:
NEW – Sesame Street with American TV network CNN telling kids to get the #COVID19 vaccines.pic.twitter.com/wtePXAxrgy

— Disclose.tv (@disclosetv) November 6, 2021
Elmo was so happy to talk to @DrSanjayGupta at the town hall today! Elmo learned that Elmo's friends can get the COVID-19 vaccine now, and soon Elmo can too!

— Elmo (@elmo) November 6, 2021
The propaganda stunt was mocked on social media:
Playskool Unveils 'Vaccinate Me Elmo'https://t.co/QZYzgtWrAX

— The Babylon Bee (@TheBabylonBee) November 7, 2021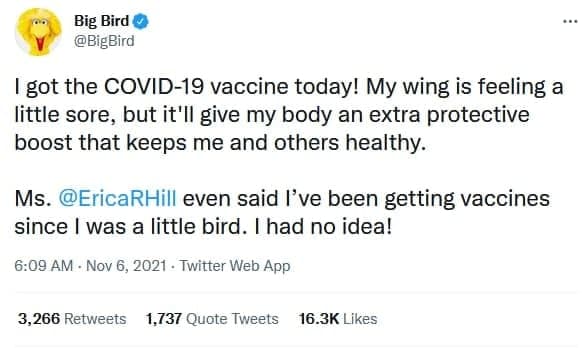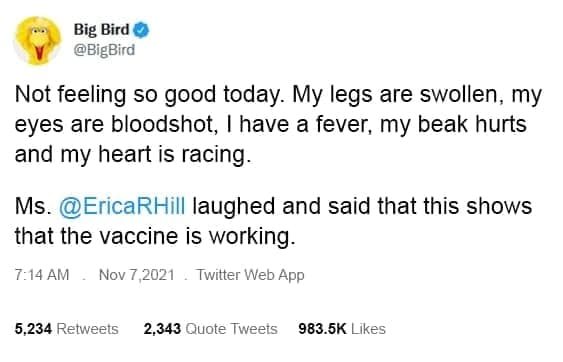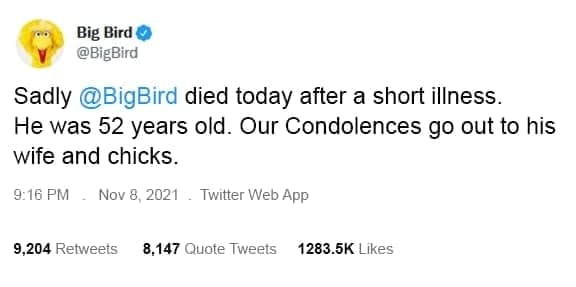 As I reported last week, Pfizer is producing propaganda ads telling children their experimental mRNA shot will give them "superpowers" and make them "superheroes."
Pfizer is telling young children that their experimental mRNA covid injection will make them "superheroes" and give them "superpowers." pic.twitter.com/092Vqlaaid

— Chris Menahan ?? (@infolibnews) November 3, 2021
The CDC "recommended" Pfizer's experimental mRNA injection for kids under an "emergency use authorization" last week.
FDA vaccine advisory panelist Dr Eric Rubin said two weeks ago before signing off on the vax for kids aged 5 to 11 that "we're never going to learn about how safe this vaccine is unless we start giving it."
Follow InformationLiberation on Twitter, Facebook, Gab, Minds, Parler and Telegram.
Cross-posted with DC Clothesline
Related:
Turn your back on Big Tech oligarchs and join the New Resistance NOW!  Facebook, Google, and other members of the Silicon Valley Axis of Evil are now doing everything they can to deliberately silence conservative content online, so please be sure to check out our MeWe page here, check us out at ProAmerica Only and follow us at Parler, Social Cross and Gab.  You can also follow us on Twitter at @co_firing_line, and at the new social media site set up by members of Team Trump, GETTR.
While you're at it, be sure to check out our friends at Whatfinger News, the Internet's conservative front-page founded by ex-military!
And be sure to check out our friends at Trending Views: