On Tuesday, Kathy Griffin, the unhinged liberal lunatic (redundant, I know) who made waves when she posed with a facsimile of President Donald Trump's severed head, issued a tweet threatening America with bloody civil war unless Democrats win in November.
"If you don't want a Civil War, vote for Democrats in November. If you do want Civil War, vote Republican," she wrote.
If you don't want a Civil War, vote for Democrats in November. If you do want Civil War, vote Republican.

— Kathy Griffin (@kathygriffin) September 6, 2022
Nothing threatening about that, right?  Just a liberal terrorist threatening violence unless America votes the way she wants…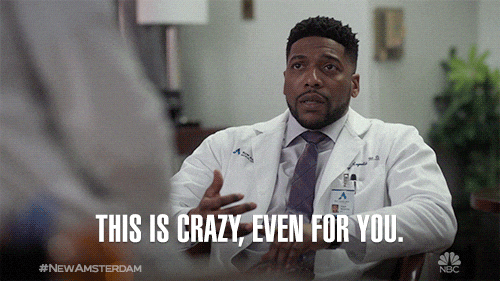 Breitbart noted:
Griffin's tweet appears to part of the left's coordinated effort to raise the political temperature to alarming levels through deliberately provocative language.

Her tweet came just days after President Joe Biden attacked Trump supporters as domestic enemies, saying in his now-infamous speech on Thursday that MAGA Republicans represent a "threat to this country."
Twitter reacted strongly:
Seems like a threat to me…but what do I know. https://t.co/i32ecyYyNi

— Guy Faux (@Faux_Guy_) September 6, 2022
That's because it IS a threat.
So you're saying Democrats will start a Civil War if they lose?

Because that's what you're saying. https://t.co/UOGKl6MbDz

— Bob Weave (@lowkeyrbe) September 6, 2022
Do they even hear themselves? https://t.co/kEOpflmzpP

— Tandy (@dantypo) September 6, 2022
Whether they do or not is immaterial.  The fact they don't care should disturb anyone with a functioning brain cell.
Heading into the voting booth to vote straight ticket Republican https://t.co/iHHpjgRnKh pic.twitter.com/Tz9mjgcKlz

— Aetius (@AetiusRF) September 6, 2022
Actually the messaging should be 'Lord Biden will wage a holy war to exterminate Maga and all threats to our democracy' https://t.co/SaFs6lsXGL

— bjecky (@luxurygeneric) September 6, 2022
That's pretty much their message now.
I'm just gonna leave this JB speech to set the mood, make sure you watch the clips next to it as well pic.twitter.com/tCV8tUyfGW

— Brian🇵🇱 (@Brian429530251) September 6, 2022
After being ratioed on Twitter, Griffin played the victim, as always:
You guys. The maga blue checks are at it again. Because they are constantly threatening Civil War, they are now trying to suggest that I am the one who is threatening a Civil War. Because you know, that's my thing. 🙄 https://t.co/bugd1SP1cr

— Kathy Griffin (@kathygriffin) September 6, 2022
Except for one little thing.  Not a single conservative Republican that I am aware of has threatened any such thing.  The violent rhetoric and the threats of war have all come from the left:
As the Gateway Pundit correctly observed:
What about the Democrat that tried to murder an entire Republican softball team?

Or when the left-wing mob defaces and removes statues of historical figures, they are told to hate?

Or is it the radical leftists who tried to assassinate Steve Bannon and Congresswoman Marjorie Taylor Greene multiple times by sending armed police to their homes looking for a confrontation?

Nope. It's peaceful, law-abiding Patriots who want cheap gas, safe communities, and low taxes that "represent extremism" in the eyes of dictators like Joe Biden.

Leftist Kathy Griffin's latest rhetoric is that of a literal domestic terrorist, not to mention her outright voter intimidation against all Americans.
As I noted in 2019, liberals across the board continue to push America to the brink of a second bloody civil war.
Wayne Allyn Root is right.  Biden and his leftist cronies WANT a second bloody civil war, and they're doing everything they can to incite conservatives.
Wake up and smell the coffee, America.  These insane unhinged leftists really want bloodshed and civil war.  Why?  So they can strip us all of our freedom, and institute Soviet-style tyranny.  The result?  We've seen this playbook before, and we know where it leads:

This is what liberals really want, multiplied by 75 million times.
Related:
Turn your back on Big Tech oligarchs and join the New Resistance NOW!  Facebook, Google, and other members of the Silicon Valley Axis of Evil are now doing everything they can to deliberately silence conservative content online, so please be sure to check out our MeWe page here, check us out at ProAmerica Only and follow us at Parler, Social Cross and Gab.  You can also follow us on Truth Social here, Twitter at @co_firing_line, and at the social media site set up by members of Team Trump, GETTR.
While you're at it, be sure to check out our friends at Whatfinger News, the Internet's conservative front-page founded by ex-military!
And be sure to check out our friends at Trending Views: