Politics
Social Media Giants To Face Sanctions In Russia For Restricting Russian Content
It's not just Poland that will be issuing sanctions for Big Tech social media giants who censor free speech.  Now, Russian President Vladimir Putin has just signed legislation that enables sanctions to be put on US social media giants such as Facebook and Twitter that "label" and restrict Russian content.
Zero Hedge has the story.
During this holiday period, while not many in the West are watching, Russia's Vladimir Putin just punched back against major US social media platforms like Twitter and Facebook for prior censorship targeting Russia, including shadow banning and labeling Russian sources like RT News as 'state media' while at the same time giving Western state-funded media a free pass.
Putin approved new legislation Thursday which essentially holds foreign social media companies to their same standards. If a company like YouTube or Twitter, for example, exercises censorship for reasons related to "nationality, language, and origin" the new bill gives Russian authorities the ability to impose punishments or restrictions. 
Which Candidate Do You Support in the Republican Primaries?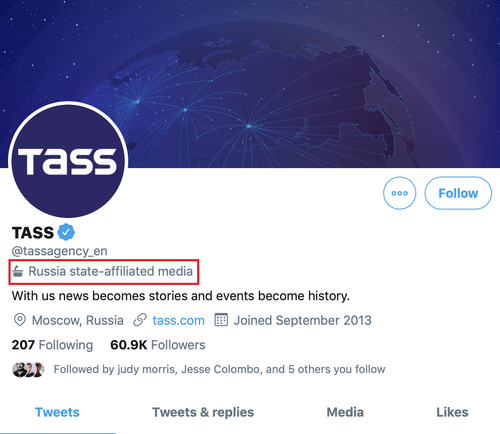 The bill further forbids social media censorship "in connection with the introduction of political or economic sanctions against Russia" according to the law's stipulations.
Thus foreign platforms in Russia could face fines, regulated or slowed web traffic, or possibly up to total blockage inside the Russian Federation. Putin expressed in addressing reporters that the country shouldn't go so far as to "shoot itself in the foot" – likely meaning he doesn't favor outright blockages of major sources like YouTube – but that some retaliatory sanctions or measures are necessary.
Russian officials and media have long condemned the double standards and clear hypocrisy which seems to single out Russia.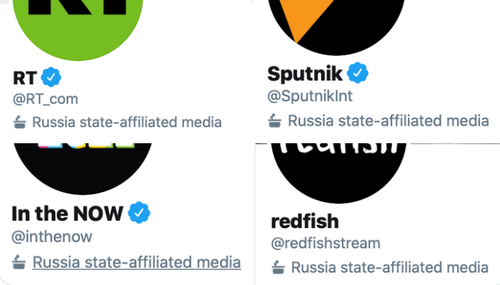 For example, neither BBC nor Voice of America come with "state-affiliated" labels; and often Turkish state sources like TRT World or other NATO member state media don't come with the labels either. 
So, by all indicators, any ally of Washington seems to get a free pass by the US tech and social media giants. Within this past year, the US Treasury went so far as to block the website of Iran's Fars news agency, which Google and others complied with. Fars was then forced to host its English website on servers within the Islamic Republic.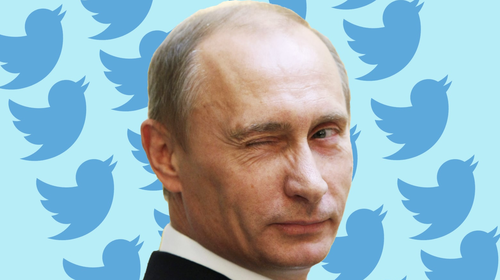 One of the bill's parliamentary sponsors, Senator Aleksey Pushkov underscored in statements that the law is not aimed blocking websites outright: "The goal is not to block resources, but is to clarify the rules according to which these companies must operate in Russia," he told TASS.
That reassurance will likely come as good news to the many millions of Russian YouTubers and other frequenters of globally popular sites.
Well, good!  The only reason America hasn't gotten around to doing anything about it is that apparently, these social media giants are in bed with the very ones that should be bringing them to justice over their blatant violations of US anti-trust laws.
Cross-posted with Sons of Liberty Media
Tim Brown is an author and Editor at SonsOfLibertyMedia.com, GunsInTheNews.com and TheWashingtonStandard.com. He is husband to his "more precious than rubies" wife, father of 10 "mighty arrows", jack of all trades, Christian and lover of liberty. He resides in the U.S. occupied Great State of South Carolina. . Follow Tim on Twitter. Also check him out on Gab, Minds, MeWe, Spreely, Mumbl It and Steemit
Related:
Facebook, Google and other members of the Silicon Valley Axis of Evil are now doing everything they can to deliberately stifle conservative content online in an obvious effort to help Democrat Joe Biden, so please be sure to check out our MeWe page here, check us out at ProAmerica Only and follow us at Parler, Social Cross and Gab.  You can also follow us on Twitter at @co_firing_line.
If you appreciate independent conservative reports like this, please go here and support us on Patreon, get your conservative pro-Trump gear here and check out some great pro-Republican gear here.
While you're at it, be sure to check out our friends at Whatfinger News, the Internet's conservative front-page founded by ex-military!
And be sure to check out our friends at Trending Views: