Politics
Biden Regime BANS Drones From Del Rio Bridge After Fox News Exposes Migrant Invasion
Less than 24 hours after Fox News documented a shocking 10,000-plus strong Haitian migrant army amassing under the Del Rio International Bridge in Texas, the FAA issued flight restrictions banning drones from flying over the area for "special security reasons."
NEW: We've learned that the FAA just implemented a two week TFR (Temporary Flight Restrictions) over the international bridge in Del Rio, TX, meaning we can no longer fly our FOX drone over it to show images of the thousands of migrants. FAA says "special security reason". pic.twitter.com/aJrjAPO2Pz

— Bill Melugin (@BillFOXLA) September 17, 2021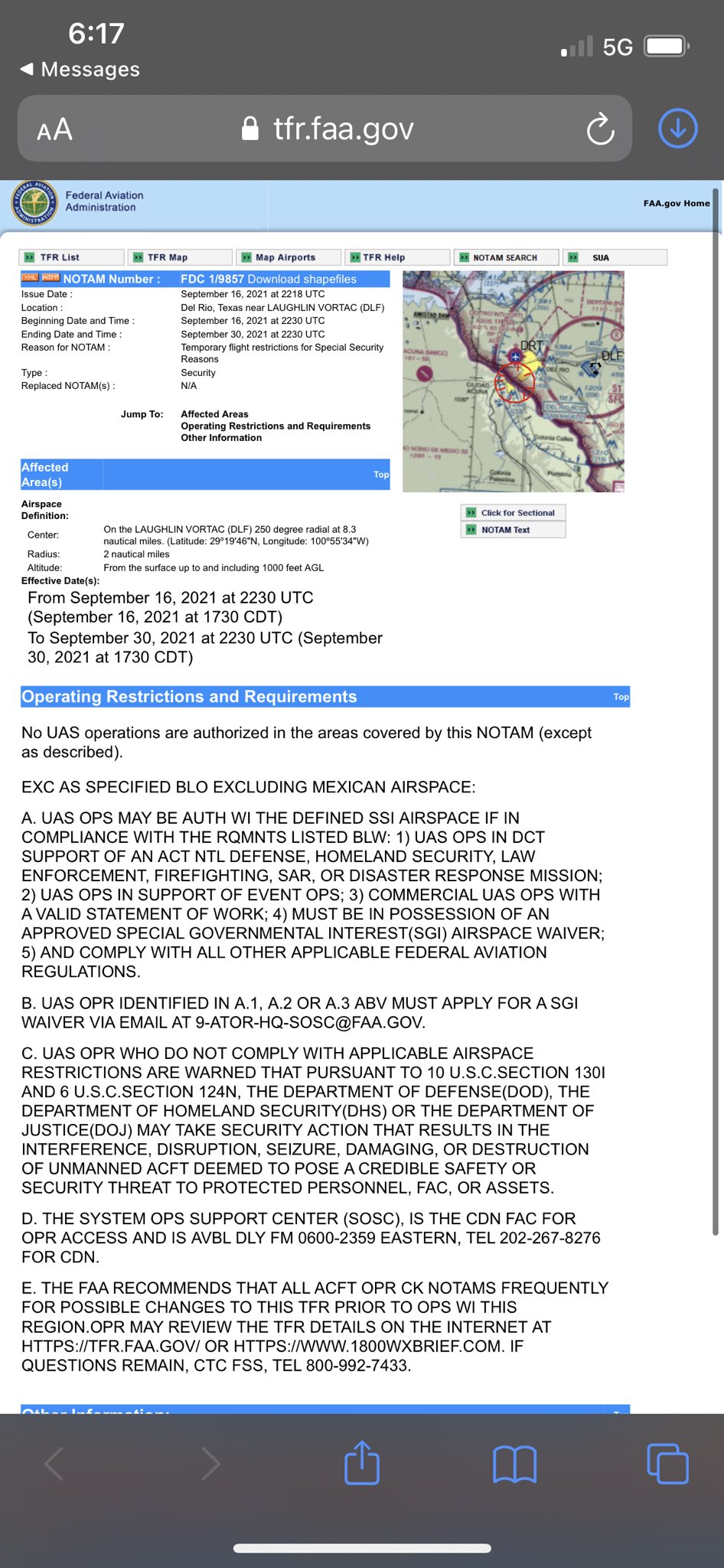 .@FoxNews has been covering the border nonstop for almost 7 months now, we use the drone constantly, and it has never been an issue. We have reached out to the FAA to ask for clarification on why this TFR was implemented. We haven't heard back yet. Will update if/when we do.

— Bill Melugin (@BillFOXLA) September 17, 2021
We won't let the FAA control the news you get. Watch this video and see how @faanews tried to shut down our newsgathering on the southern border. That can't happen. Our own @BillFOXLA will be back with us on @FoxNews tomorrow at 8pm ET. pic.twitter.com/4WIJCC0O4y

— Tucker Carlson (@TuckerCarlson) September 17, 2021
Biden said before that this type of mass immigration is "our greatest strength" and "something we can be most proud of."
Why is he now trying to prevent the American people from seeing it?
NEW: Source on the ground at the international bridge in Del Rio just sent me this video showing the deteriorating situation. Federal source says the number has now increased to 9,300.
It was 8,200 this morning, and about 4,000 yesterday AM.
Mostly Haitians, I'm told. @FoxNews pic.twitter.com/e8ftMp4YoQ

— Bill Melugin (@BillFOXLA) September 16, 2021
WATCH NOW: Thousands – primarily Haitians – pouring across border at Del Rio, Tx. While @CBP deals with this, dangerous fentanyl pours across. #NationalBorderCrisis pic.twitter.com/llPi2JDrLn

— Chip Roy (@chiproytx) September 16, 2021
"Democrats in Washington are sick and twisted individuals that are destroying this country right now every single day"

"It's unconscionable, it's endangering the American people, and it needs to be stopped"

More on the #BidenBorderCrisis pic.twitter.com/K7KbrQ0zoV

— Rep. Chip Roy Press Office (@RepChipRoy) September 17, 2021
Tucker Carlson's Monologue On America's Open Borders & The Democrats' Push For Mass Amnesty

"So to our leaders illegal immigrants have a very specific functional purpose, they are a tool to change the country forever and ensure permanent democratic control over our government." pic.twitter.com/ZECijKKSlu

— The Columbia Bugle ?? (@ColumbiaBugle) September 17, 2021
The Del Rio mayor said their intelligence indicates 20,000 more Haitian migrants are currently on the way!
As we've seen before, these migrants are put on buses and even US military planes and chauffeured anywhere they want to go throughout the country!
NEW: All morning long we've watched Border Patrol drop off multiple bus loads of migrants at a Catholic charity in downtown McAllen, where they are given food & shelter before they take buses and flights across the United States. Buses arriving every 30 minutes so far. @FoxNews pic.twitter.com/Yon4rpN3VZ

— Bill Melugin (@BillFOXLA) August 2, 2021
NEW: Large groups of migrants being walked to McAllen Central Bus Station by a local Catholic Charity after they were dropped off & released by Border Patrol. This is happening every hour. Migrants are given bus tickets wherever they want to go. @FoxNews pic.twitter.com/7LilR9DCae

— Bill Melugin (@BillFOXLA) August 2, 2021
The feds even recommend they go to swing states like Pennsylvania, North Carolina and Texas and avoid the areas where our rulers live in California and New York!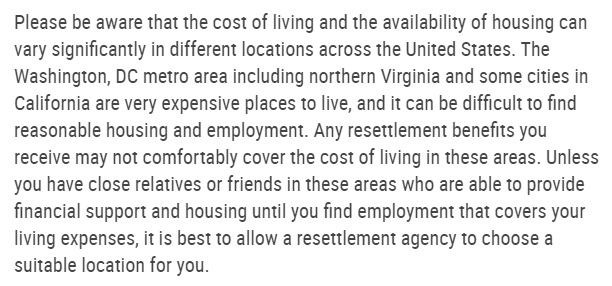 No caption needed. pic.twitter.com/XKxkSKitXb

— Kelsey Bolar (Harkness) (@kelseybolar) September 16, 2021
Follow InformationLiberation on Twitter, Facebook, Gab, Minds, Parler and Telegram.
Cross-posted with DC Dirty Laundry
Related:
Turn your back on Big Tech oligarchs and join the New Resistance NOW!  Facebook, Google, and other members of the Silicon Valley Axis of Evil are now doing everything they can to deliberately silence conservative content online, so please be sure to check out our MeWe page here, check us out at ProAmerica Only and follow us at Parler, Social Cross and Gab.  You can also follow us on Twitter at @co_firing_line, and at the new social media site set up by members of Team Trump, GETTR.
While you're at it, be sure to check out our friends at Whatfinger News, the Internet's conservative front-page founded by ex-military!
And be sure to check out our friends at Trending Views: